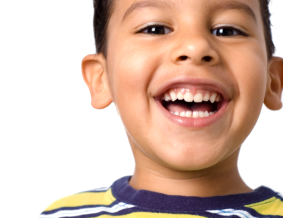 What are dental sealants?
Sealants are thin coatings painted on the chewing surfaces of the back teeth.  Sealants are put on in dentists' offices, clinics, and sometimes in schools. Getting sealants put on is simple and painless. Sealants are painted on as a liquid and quickly harden to form a shield over the tooth.
Why get sealants?
The most important reason for getting sealants is to avoid tooth decay.  Fluoride in toothpaste and in drinking water protects the smooth surfaces of teeth but ...
Continue Reading →
Share