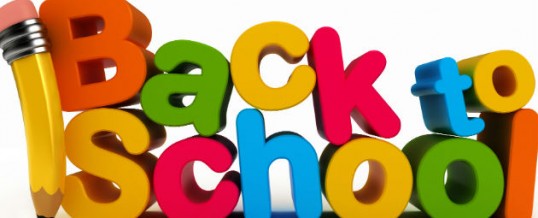 Preparations for the new school year are under way.  The perfect new clothes, school supplies and sports equipment are ready.  Is your child's mouth ready for another academic year?
The back-to-school checklist for every child should include the following:
A regular dental checkup and exam.  Dental problems are difficult to identify, particularly in their early stages.  Major dental problems that appear during the school year often lead to missing valuable school time.
Establishment of good oral hygiene routines.  Brush twice daily with a fluoride toothpaste and floss regularly.
Preparation of healthy snacks and lunches.  Choose items that aren't sticky or sugary and avoid sweetened beverages.  Read much more about Smile Friendly Snacks for Children's Backpacks from the Massachusetts Dental Society.
Purchase a mouthguard for sports and physical activity that puts the teeth at risk for injury.  Ask about one at your next office visit.
Thinking about ways to keep your child's teeth healthy at the start of the new school year is a great way to get the year started right!
Share