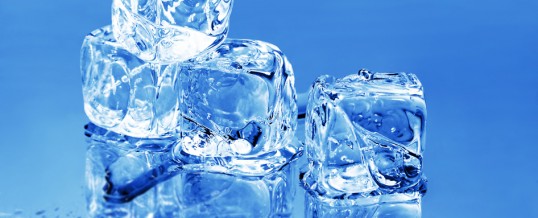 Let's Clear The Air: Smokeless Tobacco Still Means Trouble!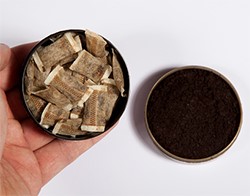 Chew it, dip it, suck it or "snuff" it–there's no smoke involved with many forms of tobacco, but no matter how you use it, you're still playing with fire! While cigarettes catch a lot of heat for causing lung cancer, many don't realize that other types of nicotine use can be just as damaging to your general and oral health. Before reaching for the stuff, get a closer glimpse at what you're really being sold and why it might be more harmful than you think.
Types of Smokeless Tobacco
Cigarettes have long dominated the market, but tobacco comes in countless shapes and sizes. Their novelty may tempt your curiosity, but just one try can put you on the path to addiction and some serious throat and mouth problems. Here are just a few examples of common smokeless tobacco products you'd be wise to avoid:
Chewing tobacco: loose leaves (often in pouch form) for placement inside the cheeks
Snuff or "Dip": ground or shredded tobacco stored in tins for sniffing or chewing
Snus: a pasteurized form of snuff that doesn't require spitting
Tobacco lozenges: powdery, tobacco-infused candies that dissolve in the mouth
Other variations include plugs, twists and bricks, but risks are the same regardless of their appearance. It's also worth noting that regulations may differ by country, so the lack of clear warnings doesn't mean that the product is any less toxic.
Oral Health Risks
Virtually every aspect of your oral health is affected by tobacco use, and it doesn't take much for nicotine to do its damage. Telltale signs you may notice immediately include:
Stained teeth, from frequent contact with tobacco juice
Periodontitis, as prolonged exposure to tobacco can irritate the gums
Bad breath, when tobacco particles mix with your saliva and other food particles
New cavities, due to the sugar often used to sweeten tobacco products
Tooth sensitivity, enamel erosion and a decrease in your sense of taste and smell are other possible side effects. As costly as these dental complications may be, it pales in comparison to the lethal threat of cancer.
Symptoms Of Oral Cancer
Given that smokeless tobacco contains well over 20 carcinogenic chemicals, it shouldn't come as a surprise that its use can result in cancer of the mouth, lip, tongue and throat (in addition to many other cancers of the body). Clear warning signs of oral cancer include white or red lesions inside the mouth (typically referred to by dentists as "leukoplakia") that fail to heal over time, but not all symptoms are easily detected without the professional help of your dentist.
Tackling Your Tobacco Problem
Seeking professional help is your best bet both to kick your nicotine habit to the curb, as well as to prevent lasting and potentially irreversible damage to your health. Quitting tobacco use likely won't happen overnight, but your dentist can most certainly offer guidance and point you to effective treatments and/or alternatives. Although it may be difficult to share your struggles, being open about the problem with your dentist and seeing him or her frequently is critical to minimizing the risk for oral cancer and other serious health problems.
Sources:
It may be smokeless, but it's still tobacco. (2011 May). Retrieved July 22, 2015, from https://www.deltadentalins.com/oral_health/smokelesstobacco.html
Katz, Harold. (2011, March 5). Chewing Tobacco Can Cause Bad Breath, and Worse. Retrieved July 14, 2015,from http://www.therabreath.com/articles/news/oral-care-industry-news/chewing-tobacco-can-cause-bad-breath-and-worse-3329.asp
Mayo Clinic Staff. (2014, November 15). Chewing Tobacco: Not Safer than Cigarettes. Retrieved July 16, 2015,from http://www.mayoclinic.org/healthy-lifestyle/quit-smoking/in-depth/chewing-tobacco/art-20047428?pg=1
Share