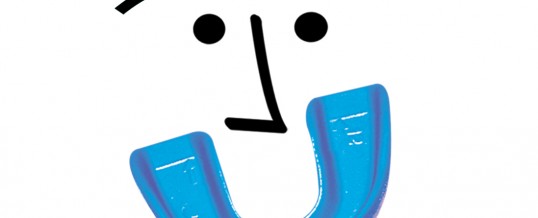 How would you feel if you had an accident and lost one of more of the teeth that you smile with every day?  Everything you do with your mouth – smiling, talking, eating – would change forever.  As the days grow longer and the weather gets nicer, the number of sports and activity related dental injuries seen at our office increases.  Mouthguards are a simple way to prevent most dental injuries.  They cover the parts of your mouth that are most susceptible to injury and help to minimize the impact of any trauma.
As explained on the Mouthguards page of the American Dental Association website, there are three common types worn by children.  The most effective is a custom fit mouthguard created by your dentist using a mold of your teeth.  This type of device is extremely comfortable and easy to wear.  However, because it is the most expensive option, it is typically used only once all baby teeth have been lost.  Otherwise, each lost tooth would cause the fit of the mouthguard to change and render it useless.  The next best type of mouthguard is a boil and bite design which can be purchased in most sporting goods stores and drug stores.  After heating the guard in hot water, the owner bites into the material allowing it take the shape of their teeth.  This is a good option for young athletes who have not yet finished losing teeth as the guard can be easily replaced when it no longer fits well.  The most inexpensive option is to purchase a stock mouthguard which is a horseshoe shaped strip of rubber.  They come in a variety of sizes but even a well sized one can feel bulky and be difficult to wear.
If you are interested in learning more about appropriate mouthguard options for your situation, call our office and speak to a member of our team.  And of course, if you have a dental emergency, we are available to our patients 24 hours every day!
Share