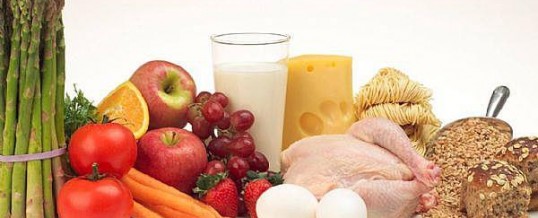 The specific nutritional choices you and your children make are crucial. Good nutrition is essential to good health and both the American Academy of Pediatrics and the American Academy of Pediatric Dentistry encourage parents to think of their nutritional decisions as health decisions.
Here are some great resources for information about nutrition for children:
General information about making smart food choices with a focus on dental health.  This site includes information for all ages, from pregnancy and infancy through the teenage years and various stages of adulthood.
Published by the United States Department of Agriculture, this site can be used to create a personalized nutrition and physical activity plan, track foods and physical activities and get tips and support to help you make healthier choices and plan ahead.
Fruits and Veggies — More Matters
Offering expert cooking advice, nutrition information, and shopping tips, the Fruits & Veggies — More Matters campaign demonstrates that eating MORE fruits and vegetables does matter to all of us. The Fruits & Veggies — More Matters campaign replaced the 5 A Day for Better Health Program.
A source for scientifically-based health and nutrition information you can trust to help your child grow healthy. As a parent or caretaker you need reliable resources and you can find them here, backed by the expertise of nutrition professionals.
Food and nutrition information
Nutrition.gov provides easy online access to government information on food and human nutrition for consumers.
Share