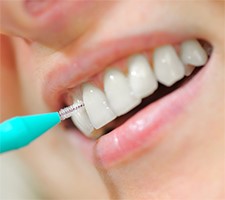 Dentist or Detective?
Major Health Clues Your Mouth Provides
Chew on this for a minute: just by glancing inside your mouth, your dentist can tell you a number of things that may be news to you and your doctor! Surprising as it may sound, your oral health can speak volumes about the rest of your body, and something as simple as a routine dental checkup can benefit your health and wallet big time. From harmful habits to life-threatening diseases, find out ...
Continue Reading →
Share